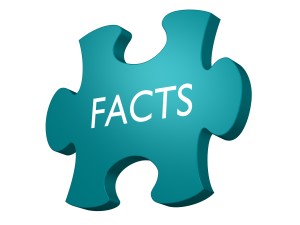 There are only four kinds of people in the world: Those who have been caregivers. Those who are currently caregivers. Those who will be caregivers. Those who will need caregivers.
— Rosalynn Carter
Applicants for Long-Term Care Insurance age 65 to 69 are three times more likely to be declined for coverage than applicants age 50 to 54; and applicants age 50 to 54 are three times more likely to receive preferred issue than applicants age 65 to 69
— Advisor Today
Every year about 500,000 Americans suffer their first stroke; 28% are under age 65.
— American Heart Association
Every 29 seconds an American suffers a coronary event. Coronary Heart Disease is the leading cause of premature permanent disability in the U.S. Labor Force.
— American Heart Association
Every year 60,000 new Parkinson's cases are diagnosed. Average onset is age 60;  however, 15% are under age 50 and 60% are age 55 to 62.
— National Parkinson's Foundation: Miami, Florida
An estimated 12.8 million Americans of all ages need assistance from others to carry out everyday activities. Approximately 40% are working-age adults, age 18 to 64.
— US General Accounting Office
One in 1,200 people use their fire insurance; one in 240 people use their auto insurance; one in three use their LTC insurance.
— Central Plain Insurance Marketing Service Inc., Toana, VA.
Failing to consider Long-Term Care Insurance needs is the #1 mistake investors are making with their retirement savings.
— Wall Steet Journal, Cracks in the Nest Egg
64% of parents with children over age 34 did not wish to move in with their children to receive long-term care.
— Zogby International study for Long Term Care Partners, LLC (a partnership of John Hancock and MetLife)
Less than 15% of long term care is in a nursing home. The vast majority takes place in the community, mostly at home with family members; some in adult day care. The fastest growing form of long term care is the assisted living facility.
— American Health Care Association
Half of the claimants in a recent major study said they would be in a facility it it weren't for their LTCI policy.
— LifePlans
50% of family caregivers develop clinical anxiety disorders or depression.
— Journal of the American  Medical Association
The average loss in total wealth experienced by caregivers as a result of caregiving is estimated by aggregating lost wages ($566,443), Social Security ($25,494) and lost pension benefits ($67,202).  Their loss was substantial, averaging $659,139 over their lifetime.
— "The MetLife Juggling Act Study," MetLife Mature Market Institute
THREAT OF RISING HEALTH CARE COSTS
Concern that the high cost of health care might drain financial assets is felt even by Florida's wealthiest residents, according to survey findings released today by The PNC Financial Services Group.
Nearly one in three (29 percent) of the wealthy Floridians surveyed by PNC strongly or somewhat agreed that "health care costs will ultimately consume a major portion of my financial assests," yet nearly two-thirds (61 percent) do not have a comprehensive financial plan, which can help protect family assests from the big potential bite of medical costs.
"Regardless of their level of wealth, people everywhere are worried that medical expenses and long-term care costs pose a major threat to their financial security today and for their family in the future," said Jennifer Immel, an estate planner for PNC's wealth management unit in Florida.  "Without proper financial planning that takes health care into consideration, many peoeple end up leaving a bankrupt legacy to the next generation."
SOURCE:  The PNC Financial Services Group, Inc.